Meet The Silicon Beach Homes Team
Put Our Silicon Beach Team To Work For You!
At the Silicon Beach Homes Team in LA we strive to get you the perfect space to live and enjoy life while living in this highly desirable area. Silicon Beach! We want you to fall in love with your home, the Silicon Beach area and the vibe of Silicon Beach.
We love technology, start-ups, and Los Angeles. We have focused our skills to speak the same language as our client's do. We take pride when building a real estate strategy for our clients to achieve their real estate goals.
We all live and work in this wonderful area so we speak Silicon Beach. We have streamlined our systems to make sure you, our clients, get the most value from our services. Determined and Focused, we are the pioneers of focusing solely on Silicon Beach for the past 6 years.
The mission of our Silicon Beach Homes Team is to help you buy and sell locally for the best price with confidence by knowing that we alway put YOU first. - Erin Alls
We offer quick turn around times, one on one consultations, and more importantly the knowledge of the area and it's local real estate. We are the pioneers of Silicon Beach Real Estate spearheading the service area years before our competitors.
We are tech-savvy, and stay up on current events. We know the locals because we are local. Let us show you, why Silicon Beach is here to stay and how you can be apart of it.
Meet The Silicon Beach Homes Team LA
Meet Erin Alls - owner Erin Alls loves getting you the best price for your Real Estate! Erin has been practicing Real Estate for over 15 years as a Licensed Real Estate Broker both in California and New York. Her "outside of the box" approach to putting customers first allows Erin to help you achieve your wildest Real Estate Dreams.
Erin Alls has set records in the Silicon Beach real estate market as well as New York City all the while maintaining focus on customer care.
Erin knows that a home is more than just real estate. She sells lifestyle and understands both local and international markets.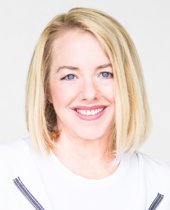 Meet Kirstin Weller - The Venice Beach Local and Specialist. Kirstin has been Venetian since the early 1990s. An artist like many other locals Kirstin loves to inspire others about the Venice Lifestyle. Kirstin's dedication and knowledge of the beachside cities makes her the "go-to agent" for many buyers who want to discover more about what Venice Beach has to offer. Her expertise and first-hand knowledge of The Venice lifestyle and her dedication to assisting others in achieving their Real Estate Goals makes it easy for clients to select her as their agent. Her love of Venice and vast knowledge of the area and beyond will allow you to make educated decisions on your purchase in the area.
Meet Angelica Lassiter - Our "Rare Real Estate Gem" Angelica comes from the mortgage background which gives her clients an advantage. She understands how to make a deal happen when comes to numbers and making those numbers works for her clients. Buying or selling with Angelica is an asset to anyone trying to achieve their real estate goals. She knows Los Angeles, She knows what it takes to accomplish a transaction successfully and she knows her clients come first. You will not be disappointed working with Our Rare Real Estate Gem.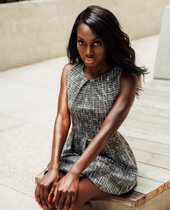 Meet Cecilee Mathieson - Known as the Deal Maker. Cecilee loves the art of the deal. If you share with her your Real Estate vision she will work hard to make it comes true. Cecilee makes friends fast and is able to connect others in her large network to make deals happen. Her first year in Real Estate she landed a multi-million deal just by door knocking and perseverance. Nothing will stop this deal maker from making your real estate vision a reality. Give her a chance and she will stop at nothing to make sure your Real Estate vision becomes a reality.