LA Silicon Beach Homes for Sale - Homes in LA Search
Silicon Beach Homes for Sale in LA - Silicon Beach Homes in LA is Silicon Beach's #1 Real Estate Search. Find Condos and Homes for Sale in Silicon Beach LA. New listings in Silicon Beach LA. Silicon Beach Real Estate Listings in Los Angeles California updated every 15 minutes. Search Waterfront Homes, Beach Houses and homes near Silicon Tech companies.
SEARCH LA BY LIFESTYLE

Embrace Silicon Beach Real Estate and Homes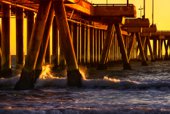 With yearlong sunshine and surf side living, a Silicon Beach home is an experience like no other. Located in the Westside of Los Angeles, Silicon Beach real estate is scattered amongst upscale beach communities in cities such as Santa Monica, Manhattan Beach, Marina del Rey, Malibu, and Venice Beach.
The demand for Silicon Beach Real Estate has skyrocketed alongside the tech industry booming in the community itself. Huge leaders in the industry such as Google, Microsoft, Facebook and YouTube have established offices in this beachside community. There are more people employed in the high tech job market in the Silicon Beach area than any other metro region in the U.S., according to Los Angeles Economic Development Council. Internet start-up companies such as Hulu and the trending Snapchat are based in Silicon Beach with many more start ups on the rise, providing unique opportunities for those seeking Los Angeles homes in the area.
Silicon Beach Real Estate Listings
Silicon Beach Homes in LA & Search for Homes & Area Info
Discover Silicon Beach Homes in Los Angeles
Silicon Beach provides ideal living conditions for entrepreneurs and businessmen alike. A rare opportunity to both live and work at the beach is one of the greatest perks of residing in a Silicon Beach home or of owning Malibu real estate.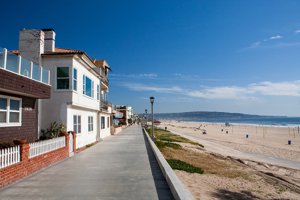 Well-known Silicon Beach city Santa Monica is rich both in culture and history. The city boasts the famous Santa Monica Film Festival. While visiting the Santa Monica pier, residents and tourists alike can enjoy the Santa Monica Carousel, built in 1909 and named a historic landmark. The Downtown district's Third Street Promenade provides a unique shopping experience filled with small shops and various vendors and street performers. With Hollywood just a short distance away, many celebrities call Santa Monica home as well as professionals, students studying at nearby UCLA or USC, young families and singles alike. That is why many are choosing to buy Silicon Beach Real Estate.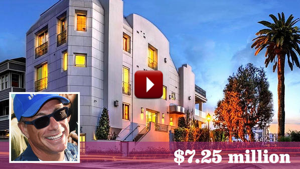 Venice Beach, also located in the Silicon Beach Real Estate area, has a long colorful history of eccentric activities and is rich in architectural design. Artists have long called Venice Beach home. This unique and culturally rich city is a global tourist destination with the world famous Muscle Beach, boardwalk and shopping promenade. The Venice Breakwater, north of the Venice Pier and South of the Santa Monica Pier is an acclaimed surf spot drawing surfers from all over to ride the waves.
Silicon Beach real estate offers the opportunity to live the American Dream with the ocean at either the front door of your office or your home or both. This oceanside community draws many to embrace it's unique and diverse lifestyle. Whether you are searching Manhattan Beach real estate or prefer the hills of a Malibu home, Silicon Beach will draw you in.
Why Do Silicon Beach Companies & Start-ups Choose Us?
If you own a home in Silicon Beach or want to a rent a space for your start-up we are the go to agency in the area. We have proudly served Google, Zip Recruiter, and Stag to name a few find housing in the area. Both rentals and Sales we have been able to zero in on our clients needs and get them exactly what they need in their time frame. We pride ourselves on being Tech Savvy and Local individuals that speak the "Start-up" language and culture. We love being the "Go to Agency" for the area tech companies. That is why we are the Silicon Beach Experts because we understand Silicon Beach Real Estate better than our agencies.
click link for easy commute home listings
An Indie Real Estate Brokerage perfecting the art of Customer Service. Pioneering solely in this area, we have been able to grow our network and are able to offer some of the most distinctive homes in the area for both Sale and Rent. We are chosen by Silicon Beach and Silicon Valley companies due to our strong local knowledge and International ability to accommodate International clients. We offer you a Fresh Approach to Real Estate. We love helping you succeed - and it shows!
We Know Silicon Beach Real Estate!
Meet The Silicon Beach Homes Team