Selling Homes In Silicon Beach Erin Alls
Free Silicon Beach Selling For More PDF Book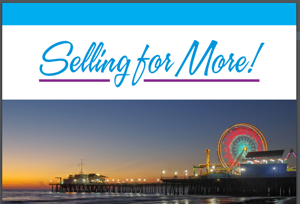 Selling Homes in Silicon Beach Erin Alls - Selling In LA. If you have had thoughts of Selling Homes in Silicon Beach Erin Alls sells homes for more. Get your Selling For More Book on the right.
There is a difference between listing your house and selling your house for top dollar. Ask Erin Alls how to get up to 21% more for your home.
Selling Homes In Silicon Beach Erin Alls
Erin Alls has a 100% average for selling homes at asking or above list price.
Ask Erin Alls how to net up to 21.6% more when selling!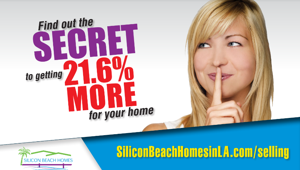 Wouldn't you like to know the secrets to getting the best price for your property? We want to help you by offering a free "selling for more PDF book" that has selling tips that could to get you up to 21.6% more for your home.
Erin Alls Sold The Highest Priced Home In The Marina Del Rey MLS
In fact, we just sold the highest price listing in Marina del Rey. According to the LA Times the $7,250,000 sale was outstanding for the area as single family homes were selling around $1,808,000 in the neighborhood.
"Erin Alls sells the highest priced home in Marina del Rey"
Click photo below for full story of selling homes In Silicon Beach Erin Alls as seen in the LA Times newspaper at the highest price ever in Marina del Rey.
Thinking of selling?
Find your house value now. It is fast and free! LAinstantHouseValue.info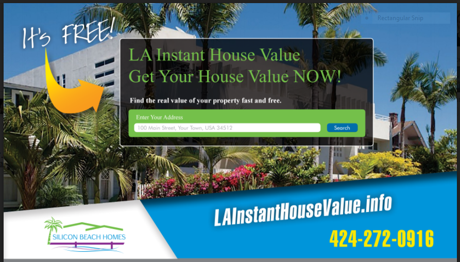 We have the selling secrets you've been looking for. Call (424) 272-0916 today. Let us help you write your very own seller success story. Take the first step and get your HOME VALUE FREE INSTANTLY

Selling A Home In Silicon Beach? We Produce HD Videos.
We produce HD quality videos for our listings and utilize the newest technology to showcase your home including drones and 360 video work. This is just one other way we offer a fresh approach to real estate to our sellers.
Sellers Get $1000 back at closing to invest into your favorite Silicon Beach Tech
Startup Company. Be sure to ask us how.
We Support Silicon Beach Start-ups
Selling Homes In Silicon Beach Erin Alls
We are pleased to be involved in our Local Start-up community. We are proud to be the first Silicon Beach Tech Start Up advocate in the Real Estate sector. We understand the importance of giving to grow our local community and we want you to be able to give too. Our $1000 back at closing incentive is for sellers that are selling their home in the Silicon Beach area.
At the close of Escrow we will give a $1000 to invest in your favorite Silicon Beach start up. We are only agency to offer such an incentive. We are have complete faith that we will sell your home for up to 21% more than other listings in the Silicon Beach area that we are able to offer this incentive because we know how to sell homes fast and efficiently. To find out more about this special program only we offer please click HERE.
Easy Exit Listing Guarantee Agreement
Selling Homes In Silicon Beach Erin Alls
Ask us for our Easy Exiting Listing Agreement. If you request our easy exit agreement you can fire us if we are not doing our job. If you are not completely satisfied with our service, you can cancel your listing agreement with us at anytime. We will work very hard to get our seller's the best price on their sale. However, if for some reason we are not meeting your expectations, we will allow you to cancel your agreement with us. We are confident that we will perform at or beyond your expectations. That is why we can offer such an easy exit strategy for our clients.
Get Our 101 Point Marketing Plan
Selling Homes In Silicon Beach Erin Alls
We have a 101 Point Marketing Plan that out performs our competition. Our unique selling strategy includes our heavy campaigns within social media as well as daily email blasts that reach our 10,000 member + database of contacts. We don't just advertise your property locally we take a step further and market internationally. We bring the global market to your front door. These are just a few samples on how we sell homes fast with our 101 Point Marketing plan. Call us to get started, we can't wait to show you how it works.
We just SOLD another home in Silicon Beach within 7 days.
Selling Homes In Silicon Beach Erin Alls
We just sold another home within 7 days in Silicon Beach. What our seller really liked was that we sold it to a direct client and that the offer was all cash. We have buyers currently looking in the area on
stand by
just waiting on the right one to be listed.
Yours could be next!
Get a Custom Market Report Now for Your Neighborhood. Just Click Below.