Unveiling the Best Restaurants in Santa Monica, CA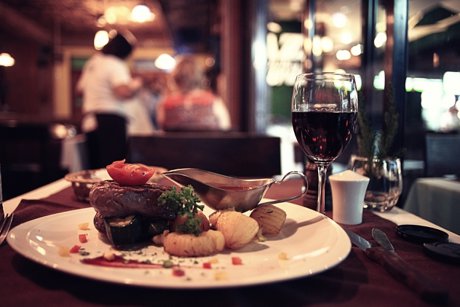 Santa Monica, California, with its picturesque beaches and vibrant atmosphere, is not only a popular tourist destination but also a culinary paradise. This vibrant coastal city offers a myriad of dining options to tantalize your taste buds. From farm-to-table eateries to international cuisines, Santa Monica has something to satisfy every palate. Join us as we embark on a gastronomic journey to explore the best restaurants in Santa Monica, ensuring an unforgettable dining experience for locals and visitors alike.
Rustic Canyon:
Nestled in a cozy corner of Santa Monica, Rustic Canyon combines an inviting ambiance with a commitment to seasonal and locally-sourced ingredients. Their ever-changing menu reflects the freshness and diversity of California's produce, offering delightful dishes such as roasted beet salad, homemade pasta, and succulent grilled meats. With an extensive wine list featuring both local and international selections, Rustic Canyon is a must-visit for food enthusiasts seeking a refined and sustainable dining experience.
Cassia:
Blending the flavors of Southeast Asia and France, Cassia is a culinary gem located on the outskirts of Santa Monica. This award-winning restaurant boasts an innovative menu that showcases dishes like Singaporean chili crab, Vietnamese clay pot chicken, and mouthwatering coconut cake. The fusion of traditional Asian spices with contemporary culinary techniques creates a unique dining experience that is sure to impress even the most discerning food connoisseur.
FIG Restaurant:
Situated within the Fairmont Miramar Hotel, FIG Restaurant takes pride in its farm-to-table concept. The chef, known for his creative approach to California cuisine, crafts each dish using locally sourced ingredients. Indulge in the restaurant's signature dishes, such as the wood-fired pizzas, roasted chicken, and fresh seafood platters. Don't forget to visit the FIG Market adjacent to the restaurant, where you can purchase artisanal products and take a piece of FIG's flavors home with you.
The Lobster:
Perched along the iconic Santa Monica Pier, The Lobster offers breathtaking ocean views and delectable seafood. Renowned for its lobster dishes, this classic seafood restaurant presents an array of options, including lobster bisque, steamed lobster, and lobster rolls. If seafood isn't your preference, fear not—The Lobster also offers an assortment of other seafood and land-based options to satisfy all palates. Savor your meal while gazing at the Pacific Ocean, and experience the epitome of coastal dining.
Tar & Roses:
Located on Santa Monica Boulevard, Tar & Roses is a rustic yet sophisticated eatery that showcases the flavors of the Mediterranean. The menu is inspired by the concept of communal dining, encouraging guests to share plates and engage in a convivial dining experience. Enjoy dishes like wood-fired branzino, charred octopus, and savory flatbreads, paired with a carefully curated selection of wines and craft cocktails. The warm ambiance and impeccable service make Tar & Roses a favorite among locals and visitors alike.
Santa Monica, CA, offers a remarkable culinary scene that celebrates diverse flavors and culinary philosophies. From sustainable farm-to-table cuisine to international fusion delights, the city's restaurants cater to all tastes and preferences. Whether you're seeking an upscale dining experience or a casual meal with a view, Santa Monica has a restaurant to fulfill your desires. Embark on a gastronomic adventure and discover the best restaurants this vibrant coastal city has to offer. Bon appétit!