Unlocking Your Property Portfolio Potential with Silicon Beach Homes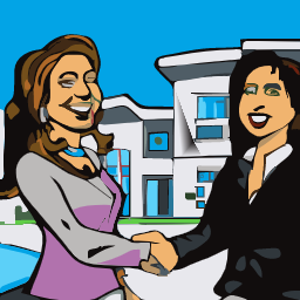 Investing in real estate has always been a lucrative and stable source of income for individuals looking to diversify their portfolios.
According to a number of studies such as Sirmans and Sirmans, Hendershott and Haurin, Norman et al., and Benjamin et al., real estate investments provide benefits such as diversification, portfolio optimization, and positive risk/return trade-offs. At Silicon Beach Homes, we specialize in unlocking the full potential of your property portfolio through our personalized approach to real estate investment. Our team of experienced professionals works closely with clients to evaluate their financial goals and develop tailored strategies to help them maximize their returns.
We understand that investing in real estate can be complex and intimidating, which is why we strive to simplify the process for our clients. Through our extensive knowledge of the market, we provide valuable insights and recommendations to help clients make informed decisions when it comes to buying, selling, or managing their properties. Additionally, we recognize the importance of international diversification in real estate investment portfolios and can help clients incorporate this into their strategy. Whether you are a seasoned investor or new to the world of real estate investment, Silicon Beach Homes is here to guide and support you every step of the way.
When it comes to the real estate market, we believe that research is key. That is why we stay up to date with the latest industry trends and leverage our extensive network of resources to provide clients with comprehensive market research. We understand that the real estate market can be unpredictable, which is why we constantly monitor and analyze trends to provide our clients with accurate and timely information.
At Silicon Beach Homes, we take pride in providing exceptional customer service and creating lasting relationships with our clients. Our ultimate goal is to help our clients achieve their financial objectives and unlock the full potential of their property portfolios.
Real estate investment is widely recognized as a valuable source of income for individuals seeking to diversify their portfolios. Through our expertise and customer-centered approach, we aim to help investors maximize their returns while minimizing risks. Research has shown that the inclusion of real estate in an investment portfolio can provide superior returns and diversification benefits, making it a valuable asset class for investors