Indulge in the Finest Mother's Day Brunches in Los Angeles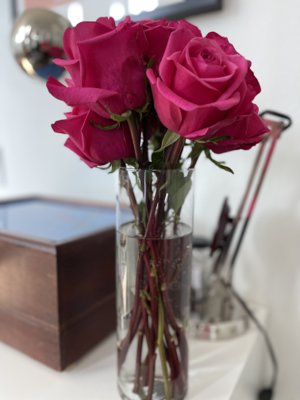 Mother's Day is just around the corner, and what better way to show appreciation for the incredible women in our lives than treating them to a delightful brunch? Los Angeles, known for its vibrant culinary scene, offers an array of fantastic brunch options that will make this day extra special. To help you find the perfect spot, we've compiled a list of the best Mother's Day brunches in Los Angeles. From elegant restaurants with stunning views to cozy cafes with delectable menus, these brunch destinations are sure to impress.
The Polo Lounge at The Beverly Hills Hotel:
Nestled within the iconic Beverly Hills Hotel, The Polo Lounge presents a classic and luxurious setting for an unforgettable Mother's Day brunch. Indulge in a menu crafted with locally sourced ingredients, featuring traditional favorites alongside innovative creations. From fluffy pancakes to eggs Benedict with a twist, every dish is a treat. The Polo Lounge's elegant ambiance and impeccable service will ensure a memorable experience for you and your mother.
Republique:
Situated in a stunning building on La Brea Avenue, Republique is a French-inspired bakery and restaurant that offers an exceptional Mother's Day brunch experience. With its open kitchen and artisanal bread counter, this bustling spot creates an inviting atmosphere. Treat your mom to exquisite pastries, gourmet omelets, and a range of delectable brunch options made from the finest local ingredients. Don't forget to try their famous avocado toast!
Malibu Farm:
For a scenic Mother's Day brunch, head to Malibu Farm, located on the picturesque Malibu Pier. This charming restaurant offers breathtaking ocean views and a menu that highlights organic, locally sourced ingredients. From refreshing salads to mouthwatering seafood dishes, the menu at Malibu Farm showcases the best of California cuisine. The relaxed coastal ambiance and friendly staff will make your brunch experience truly delightful.
The Ivy:
Known for its enchanting garden patio and celebrity sightings, The Ivy is a beloved Los Angeles brunch spot that never disappoints. This iconic restaurant features a beautiful outdoor setting adorned with flowers, creating a whimsical atmosphere. Treat your mother to delicious dishes like their famous California omelet or lemon ricotta pancakes. The Ivy's attention to detail and delightful presentation will make your Mother's Day celebration truly special.
Bottega Louie:
Located in Downtown Los Angeles, Bottega Louie is a vibrant restaurant and patisserie that offers a fantastic brunch experience. The elegant interior, adorned with marble and gold accents, creates a sophisticated ambiance. Indulge in their diverse brunch menu, which includes delightful options such as eggs Florentine, brioche French toast, and a variety of handcrafted pastries. Don't forget to explore their patisserie section and take some treats home!
This Mother's Day, celebrate the incredible women in your life by treating them to a memorable brunch in Los Angeles. From the timeless elegance of The Polo Lounge at The Beverly Hills Hotel to the vibrant ambiance of Bottega Louie, the city offers a diverse range of brunch options that cater to every taste. Whether you prefer a breathtaking ocean view or a charming garden setting, these top brunch destinations will ensure a delightful and indulgent experience. Make reservations early and show your mother how much she means to you with a brunch she'll cherish forever. Happy Mother's Day!