Disneyland is Now Open…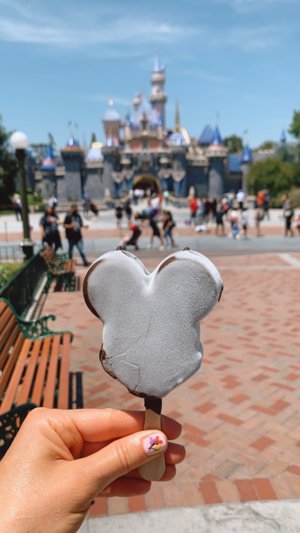 And this is how you can enjoy it with your family this summer!
Disneyland has reopened its doors to the public so we have created this list of amazing ways you and your family can safely enjoy the magic of Disneyland once again.
An unforgettable stroll down Main Street
Plaza Inn: With it's beautiful Victorian Setting, Plaza Inn offers classic American cuisine for the whole family to enjoy. They offer kid-sized meals and are famously known for their Specialty Chicken. Although previously known as the Red Wagon Inn, this restaurant has been feeding hungry guests since the park's early days. Keep in mind that a reservation is needed to dine in this restaurant.
Candy Palace: If you are looking to satisfy a sweet tooth, this is the place! The Candy Palace offers a large selection of confectionaries. The kitchen itself is glass-walled and you will be able to see the candy makers in action. Be warned, you will be faced with tough decisions when choosing between their wide selection of sweets!
Main Street Vehicles: Perhaps after a long day of lots of walking you may choose this option when exploring Main Street. There are several options to choose from, whether that is a horse-drawn street car or a replica of the very first fire truck, you can hop onto the vehicle of your choice and cruise through Main Street from one end to the other.
A playful evening at the Pixar Pier
Lamplight Lounge: Take time to enjoy an array of cuisines with waterfront views at the lamplight lounge. Providing some fun for adults, the lamplight lounge has an amazing selection of cocktails, beers and specialty drinks to choose from. Although not necessary, reservations are highly recommended.
Adorable Snowman Frosted Treats: Need to cool off after hours of being under the summer sun? Check out the Adorable Snowman Frosted Treats stand for some tasty chilled treats. Here you have many options to choose from including dairy free options that are now available.
Knick's Knacks: If you are looking to get some shopping done this is your place to pick up some special Pixar merchandise. Named after Pixar's classic short film, Knick Knack, at this shop you can find everything from t-shirts and toys to houseware items featuring your favorite Pixar movies.
For more information on the park's attraction, or details of Covid safety measurements visit the Disneyland website at https://disneyland.disney.go.com